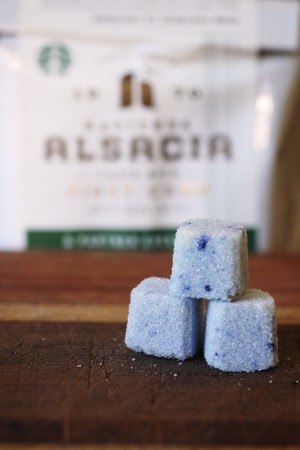 I remember the first time I opened a bag of Hacienda Alsacia. I was instantly brought back to a field of stargazer lilies in California. The scent was so floral, and so sweet, and unlike any coffee I had ever smelled before. Pairing this coffee with lavender seemed like a natural progression, so I made it iced and added a dash of Scrappy's bitters. It was perfection.
Carrying a bottle of bitters around is kind of awkward (even for me) so the idea for these sugarcubes was born. These also make excellent champagne cocktails. trust me……..
To get the perfect sugarcube shapes, I use a mini ice cube tray (link). If you don't have a tray, you can just line a tray with parchment paper and break the sugar once it's try. Either way, keep the cubes in an air tight jar when not in use. Try using other types of bitters.. Chocolate is another favorite!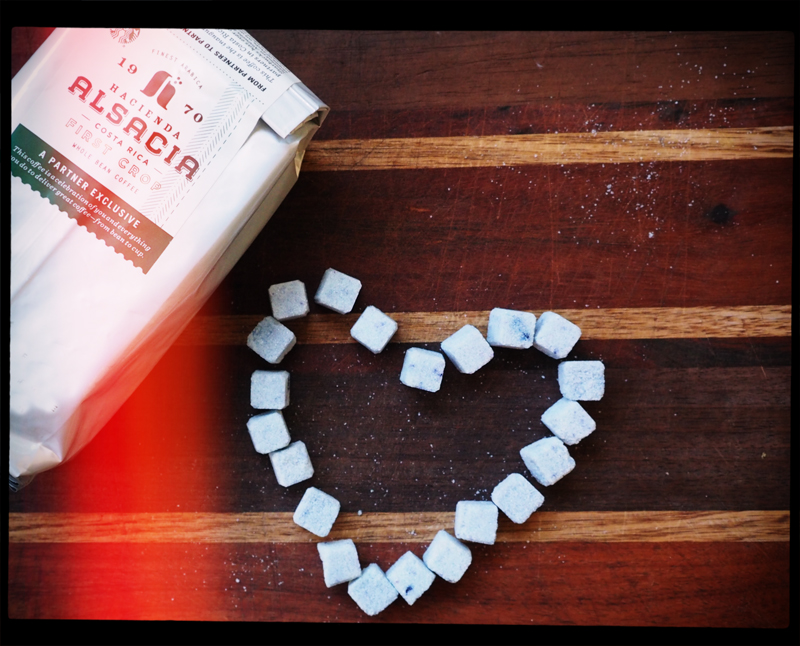 homemade sugarcubes with lavender bitters
this recipe is so versatile. use it in your coffee, or in champagne cocktails. don't like lavender? use another liquid!
Ingredients
½ cup superfine sugar
1 tablespoon of scrappy's lavender bitters
food coloring (optional)
Instructions
in a glass bowl, combine the sugar and the bitters until you get a texture reminiscent of wet sand. if you are adding food coloring, add a few drops and mix into the bitters before adding to the sugar.
Once combined, press the sugar into the mini ice cube trays.
let set overnight.
don't want to wait? i pop mine in a food dehydrator, and they are ready in about an hour!