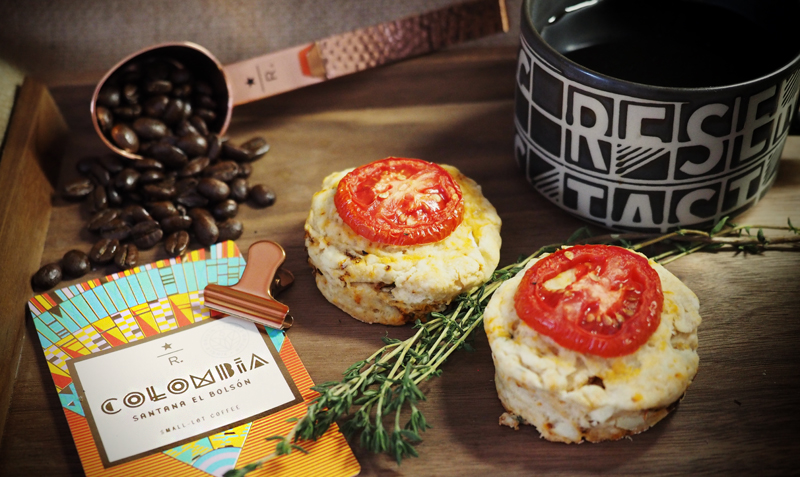 On one of my last trips to the Starbucks Roastery, I was sitting at the experience bar waiting for a friend. The bar partner, Zach, was dialing in espresso shots for the Colombia Santana El Bolsón. It was a great time, I tasted this coffee as espresso at several different shot times. What stuck with me was how savory this coffee was, bursting with herbaceous notes of thyme, with a juicy acidity. We so rarely see such a savory coffee. We see lots of notes of fruit, and cocoa, but thyme and tomato are few and far between. These coffees usually are my favorites, and the Colombia Santana El Bolsón is no exception.
This lot started as the vision of Eliecer Rojas. After working on a local farm, through perseverance and dedication, he saved enough money to purchase land where he and his family could grow coffee together. Eliecer and his sons have developed their own farming techniques, while focusing on the region's traditional Caturra varietal. The Rojas family continues to improve their practices while giving back to the community. They have become a positive influence in the community, hiring local workers to help with picking and have helped build new homes for others in the surrounding area.
Colombia Santana El Bolsón is a washed coffee with a medium body and a medium acidity. This complex coffee has a juicy acidity, with savory herbal notes of tomato and thyme.
When I first had this coffee, I really wanted to make a tomato soup with grilled cheese croutons, but once we got to Michigan, we discovered this thing called seasons. It is hot here, in the 90s, and very humid. The last thing I want to do is eat soup, and even drinking hot coffee is almost too much for me. The idea for a savory scone came up while I was reminiscing about pastries of Starbucks' past. Remember the maple sausage scone? Yeah. So why not take some of my favorite flavors and cram it into a scone. My husband called these "pizza scones", which I can't argue with. Sun-dried and fresh tomatoes, with a burst of saltiness from the feta cheese, and fresh thyme to add that great aromatic quality, and they are a perfect pairing with the tomatoes.
Colombia Santana El Bolsón with sun dried tomato & thyme scone
Ingredients
3 cups all purpose flour
2 T baking powder
½ tsp. baking soda
2 tsp. sugar
1 tsp. salt
8 T cold unsalted butter, cut into pieces
1¼ cup buttermilk
¾ cup crumbled feta cheese
1 cup sun dried tomatoes, well drained and roughly chopped
¼ cup fresh thyme, chopped
3 roma tomatoes, sliced
Instructions
Pre-heat oven to 400 degrees F.
Line baking sheets with parchment paper.
Mix together flour, baking powder, baking soda, sugar and salt.
Using a pastry cutter, cut in butter until it becomes the size of small peas, and is well incorporated. Refrigerate for 30 minutes.
Remove the flour mixture from the refrigerator and gently mix in the buttermilk, feta cheese, sun dried tomatoes and thyme, making sure to not overmix. The dough will be very sticky. Turn the dough out onto a floured work surface and roll out to a thickness of 1 inch. Cut the scones using a small biscuit cutter and top with a tomato slice. Place onto parchment-lined pans.
Bake for 16-18 minutes, until they are slightly brown on top.