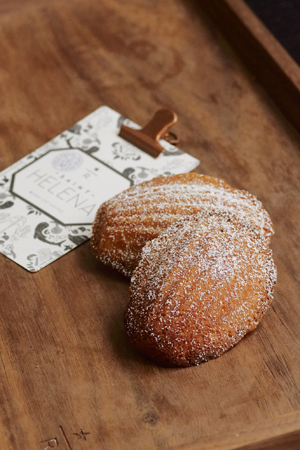 "The only good thing about Saint Helena is the coffee." –Napoleon Bonaparte
At the beginning of August 2016, the Starbucks Reserve Roastery & Tasting room in Seattle offered a micro lot of Saint Helena. Starbucks purchased 1/3 of the islands yearly production (around 200 pounds), and only 20lbs of it was reserved for the Roastery to sell. It sold out very quickly, as one could imagine, but I was lucky enough to have a few ounces sent to me. This coffee was made available to reserve subscribers on the Starbucks online store, and sold out in less than 24 hours. ($80 for an 8.8 ounce bag with hand numbered card, for those interested)
At $10 an ounce, is it worth it?
First let's talk about where Saint Helena is, and what makes this coffee so special.
Saint Helena is a small tropical volcanic island about half way between Brazil and Africa, and is considered one of the most remote islands in the worlds. It was discovered until 1502 by the Portugese, and was a stopover from ships sailing from Asia to Europe for centuries. Saint Helena most 'well known' for the island where Napoleon was imprisoned by the British, and during his exile, he was quoted as saying "The only good thing about Saint Helena is the coffee." 
Napoleon Bonaparte was serious about his coffee. On his deathbed he asked for a spoonful of coffee, and after his death, the autopsy found coffee grounds in his stomach. He was known to drink a cup of black coffee during breakfast and dinner only. So what makes the coffee from Saint Helena stand out?
Coffee was introduced to the island from Yemen in the 1700's. This heirloom varietal, Green Tipped Bourbon, has hints of it's origin. Fruits, chocolate and deep, complex spices, but also has a bouquet of floral complexities and notes of citrus and caramel. It took me a while to wrap my head around this cup, as there was so much going on. Virtually no acidity, but notes of lemon, chocolate, wine. It was a coffee that stumped me, I was unsure what to pair it with, which does not happen often.
I decided to pair it with something simple, with a slight hint of citrus, but I really wanted almost a blank canvas, not to take away from the coffee. What better to pair a coffee with than madeleines. They are light, buttery, slightly sweet. Here I used a Madagascar vanilla bean and fresh lemon zest to make it a bit more interesting.

Saint Helena with vanilla bean & citrus madeleines
Ingredients
⅔ cup all-purpose flour
¾ teaspoon baking powder
Pinch of kosher salt
½ cup granulated sugar
Zest of 1 lemon
1 tablespoon Madagascar vanilla bean paste
2 eggs
½ teaspoons pure vanilla extract
6 tablespoons unsalted butter, melted and cooled
Instructions
In a small bowl, combine the sugar, lemon zest, and vanilla bean paste.
In a separate bowl, combine the flour, baking powder, and salt.
In the bowl of a stand mixer fitted with a paddle attachment, beat the sugar mixture with the eggs on medium speed until pale and thick. Add the vanilla extract. Use a spatula to fold in the melted butter, and then the flour.
Cover and refrigerate batter for 4 hours.
Preheat oven to 400 degrees and grease and flour a madeleine pan.
Fill the shells of the madeleine pan with the chilled batter almost full. Bake for 10 minutes, or until edges are golden brown. Let cool for a 5 minutes in the pan, then pop out onto a wire rack to cool completely.
So, is it 'worth it'? For me, yes. I love being able to try different coffees from all over the world. I love looking back on my coffee notes (and now blog posts!) to almost relive the experience. Would I spent $80 a half pound on a regular basis? Probably not 😉 It's nice to splurge once in a while and share with friends though!
Did anyone reading this try the Saint Helena? What did you think?