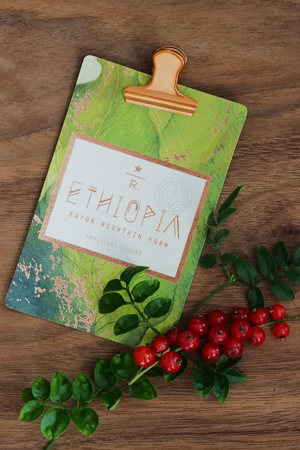 My regional director was kind enough to purchase me a year long Roastery subscription, so I am kicking of 2017 by hosting monthly reserve seminars! Starting off with the first subscription coffee of 2017; Ethiopia Kayon Mountain.
Ethiopia Kayon Mountain is from a small lot farm in the Oromia region of Ethiopia. Kayon translates to goal, and it is the mantra for the farm owners who are driven to take extra steps in the name of extraordinary coffee. Using methods that are not commonly seen in Ethiopia, such as shade growing coffee, to having their own washing station, to exporting directly. The farmers of Kayon mountain maintain full control of every step of the process.
An extraordinary coffee deserves an extraordinary tasting.
I really wanted to share the story of Kayon Mountain, and I wanted to highlight the aromas found in the cup. This is a very complex cup with layers of sweetness and floral. Going back to my last post about the sensory glass, I wanted to do that again, building upon the layers of flavor.
Ethiopia Kayon Mountain is a washed coffee with a medium body and a medium acidity. Very floral with hints of jasmine and lemon zest.
I decided to fill my sensory glass with honeycomb, jasmine blossoms, pears, sliced almonds, red currants, meyer lemons and lemon thyme. There is a lot going on in this one glass, but it all works together and creates a gorgeous visual of what you are about to enjoy.
In addition to the sensory glass, I paired the coffee with a marzipan and pear loaf, fresh pears drizzled in honey and red currants.
We brewed the coffee two ways; using a press and a chemex. Personally, I enjoy this coffee in the chemex, but we were split 50/50 as a group. Here are a few photos from the tasting 🙂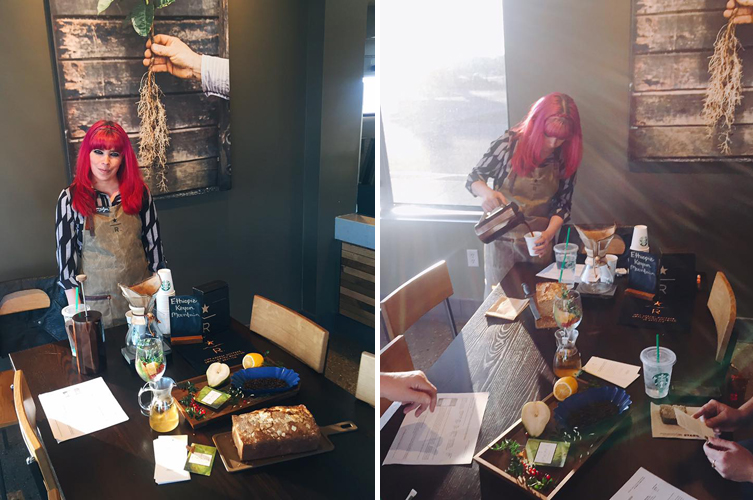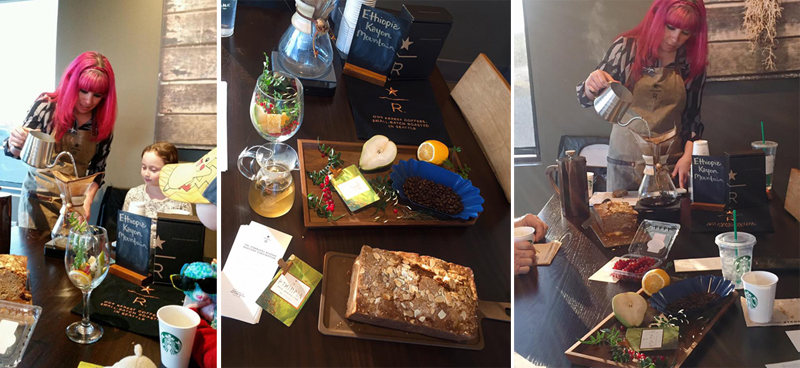 My friend Courtney brought her kids to the seminar, and I taught her daughter Kristine how to make a chemex! She is a barista champion in the making! <3

Have you tried Ethiopia Kayon Mountain? Tell me what you think!