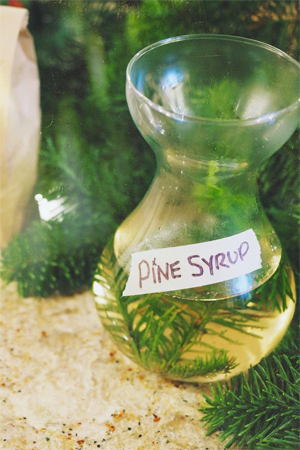 I can't believe it is almost Christmas! This year has absolutely flown by!
In the spirit of Christmas, I decided to make a pine syrup in lieu of having a Christmas tree this year. It is amazing in coffee as well as cocktails. A subtle nod to the season. 
On an unrelated note.. what the hell happened to wordpress? It took me far too long to figure out how to make this tiny update, and adding a recipe? Holy cow.... I feel like a new blogger....... How do I make it go back to normal?! Help! 😉
This is part one of two of a coffee collaboration between myself and Glassworks coffee. Stay tuned for part 2! 🙂 
Homemade pine syrup
Ingredients
handful of pine branches, washed and roughly chopped
1 cup water
1 cup sugar
Instructions
Bring 1 cup water to a boil. Add the sugar, once dissolved, add the pine needles and allow to simmer for about 10 minutes. Let cool and then strain into a clear jar. Store up to a month.