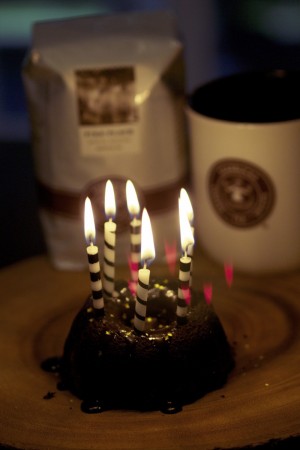 On April 8th 2008, Pike Place Roast was introduced! Ever since then, this coffee has been our every day brew from open to close.
Here in Seattle, there is a Special Reserve Pike Place that is only sold in two stores, the original 1912 Pike Place store, and around the corner at 1st and Pike. This blend was created in 2003 to commemorate the first Starbucks store. Inspired by our rich history, this is a blend of three Latin American beans; Costa Rica Bella Vista, Guatemala Antigua and Colombia Nariño Supremo. Pike Place Special Reserve is roasted a bit darker than usual, is incredibly smooth with a touch of roast intensity.
Every year I celebrate Pike Place day, and I always bring a bag of Pike Place Special Reserve to kick things off. This is Starbucks history in a cup.
…