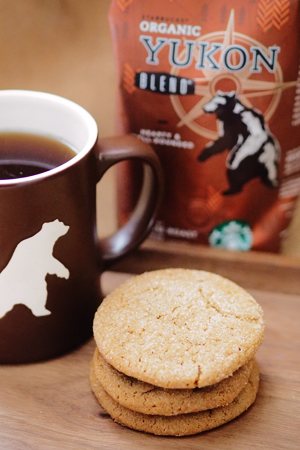 According to Starbucks legend, Yukon Blend was the winner of a "name that blend" contest. Yukon blend was created in 1971 for one of Starbucks original customers, the captain of a fishing boat in the Bering Sea. He wanted a blend for his crew that could stand up to the frigid mornings and long days of fishing in the cold waters where the Yukon River meets the Sea.
This hearty and well rounded blend pairs well with oatmeal and cinnamon, but has toasty notes that I thought might pair well with brown butter. But then I got to thinking, what if I infused butter with coffee and then browned it?
And then coffee brown butter was born.
…