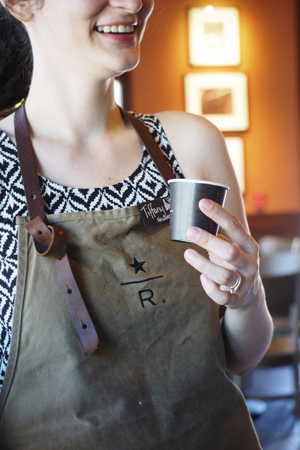 My friend Tiffany works at the Roastery in Seattle, but she lives in here in Kitsap county. She started this whole "Roastery on the road"concept; bringing the coffee culture in to core stores. She invited me to join her, she would bring the coffee, and I would bring the food. Sounds pretty perfect 😉
Tiffany brought Gravitas blend, which is an exclusive blend to the Roastery. It is a blend of East Congo Lake Kivu, Papua New Guinea Ulya and sun-dried Ethiopia Konga. Deep and layered flavors of roasted plum, tamarind and milk chocolate.
I brought milk chocolate macarons, with a roasted plum jam filling, topped with edible gold stars. I like to be fancy!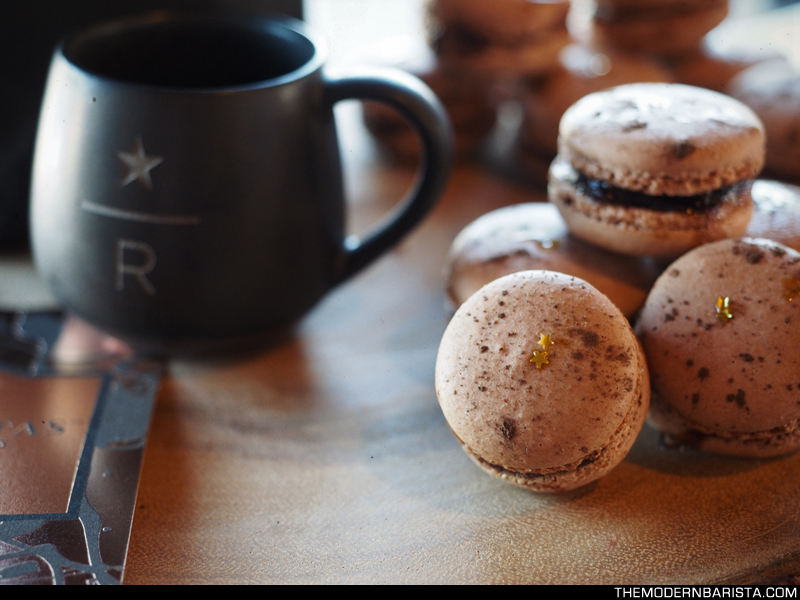 For the macarons, I used my standard recipe for dark chocolate macarons, but substituted regular cocoa powder for dark, filled the inside with a roasted plum jam, and dusted the shells with cocoa powder and edible stars to tie in the food to the brand. One of the things I love about making french macarons is that they are extremely versatile,  and can be tailored to pair with just about every coffee!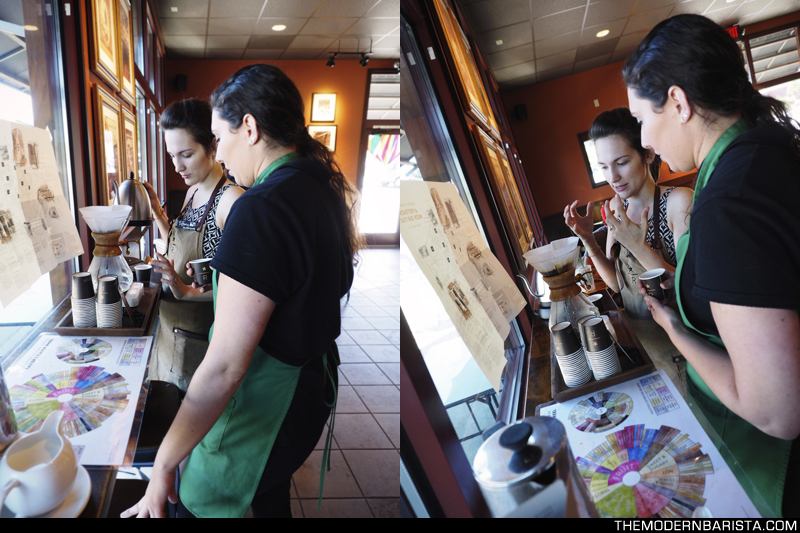 Tiffany led each of the partners through the tasting, using the flavor wheel to help develop their vocabulary, and how to learn to describe coffee. She also brought in a map of the Roastery, and gave a quick "tour" for those partners who haven't been. Tasting with Tiffany is so much fun, because she has so much passion and enthusiasm for what we do.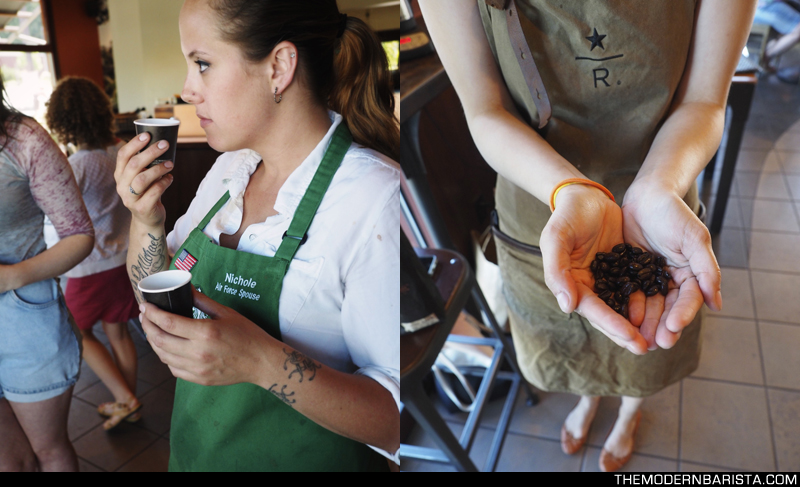 Gravitas Blend no1 was the second signature blend of the Roastery. Following in the footsteps of Pantheon, Gravitas is an alchemy of small-lot beans from Papua New Guinea, Ethiopia and Eastern Congo. With deep and layered flavors of roasted plum, tamarind and milk chocolate, Gravitas weaves together three different origins, yet allows the flavors of each origin to shine on its own.