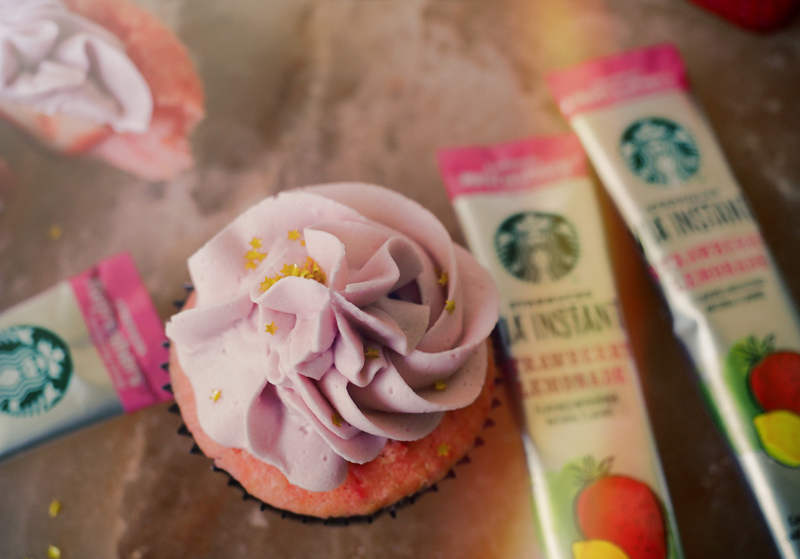 If you're new here you'll find that I use VIA in everything. It is my go to item for my markout, and I use it just about every single day. The great thing about VIA is that it can dissolve in anything, so the sky's the limit! I love the strawberry lemonade refresher via. I also love strawberry cupcakes. Why not take a classic strawberry buttercream and add VIA to it? It's delicious. Trust me.

Strawberry Lemonade VIA buttercream frosting
the ultimate frosting for strawberry cupcakes!
Ingredients
3 cups powdered sugar
1 cup butter
2 packets of Starbucks strawberry lemonade via
1 teaspoon vanilla extract
4-5 drops hot pink food coloring (optional)
1 tablespoon heavy whipping cream
Instructions
using a stand mixer with the whisk attachment, mix the butter, sugar & via on low until fully combined (about 3 minutes) then add the vanilla extract and food coloring (if desired) the frosting will be a pale pink without the dye, but i wanted to amp it up a little bit more, so i added about 5 drops of hot pink gel coloring.
then add 1 tablespoon of heavy cream, or more depending on the desired consistency.