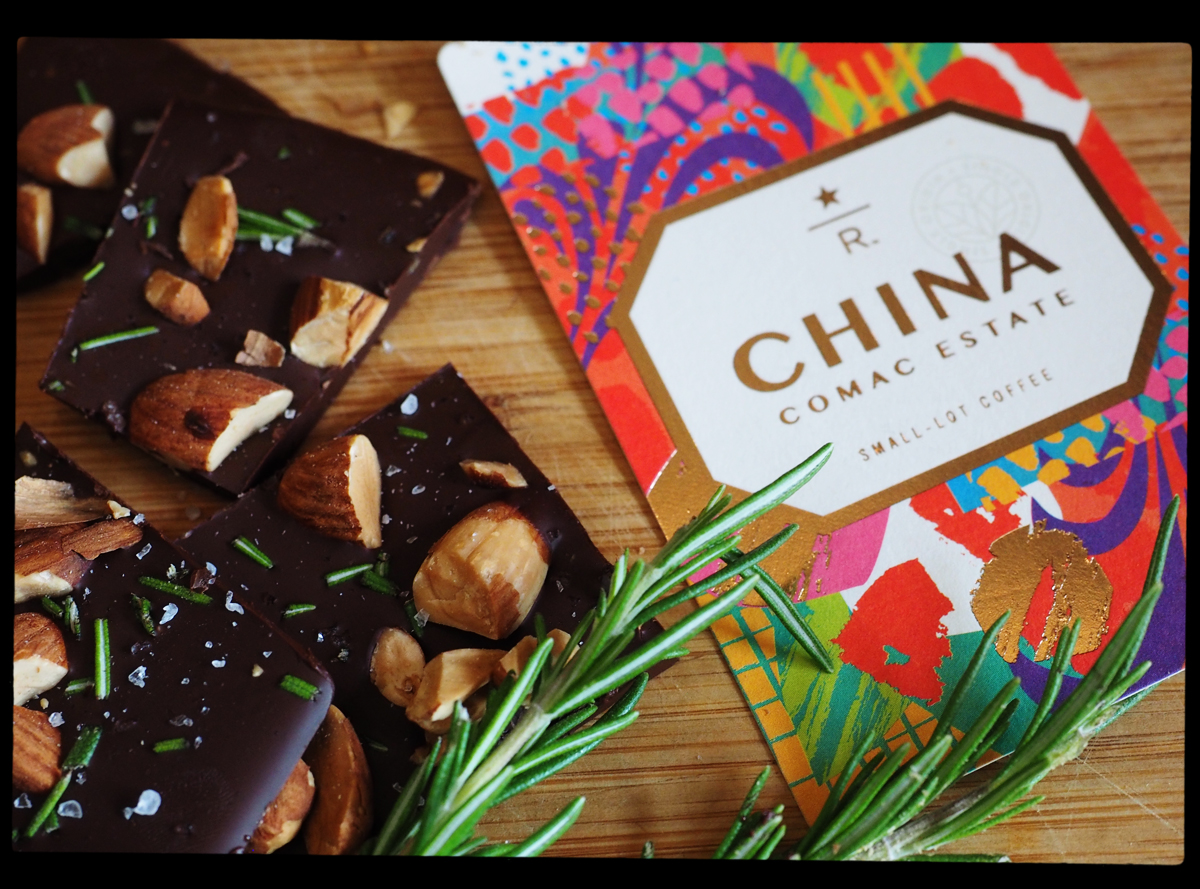 Greetings from Sunny California! Updates have been sporadic at best because I just moved across the country! Good bye Michigan, hello Sacramento. This was kind of a spur of the moment move, and I am so thankful to work for a company who can transfer me quickly and without issues. I just got here two days ago, my stuff still hasn't arrived, but I am chomping at the bit to do some coffee tastings!
A few of my friends work at the reserve bar in Sacramento, so I thought I'd bring them something special; China Comac Estate. 
When I think about China, my mind is immediately drawn to tea, not coffee. This is not the first coffee we have seen from China, South of the Clouds, which is also sourced from Yunnan. Coffee predominantly grows in three regions of China: Yunnan, Fujian, and Hainan Island. Fujian and Hainan Island are known for growing robusta, and only account for about 5 percent of the country's total production. Yunnan dominates the rest of the market, producing mostly arabica plants. Yunnan province shares a border with Vietnam, Laos, and Myanmar, adding to its diversity.
The most common varietal in Yunnan is catimor (a caturra-Timor hybrid) due to its high yield, heartiness, and resistance to leaf rust.
China Comac Estate is a medium bodied coffee with a low acidity. Flavor notes of  green herbs, chocolate and forest floor aromas. This is a semi-washed coffee (wet hulled) which is common in Indonesian coffees. An African style drying technique is used here, raised beds for humidity control.  The result is a flavor that is very different from other coffees from Yunnan. Deep green herb notes, dark chocolate and a malty sweetness.
---
#coffeemasterchallenge
Compare Starbucks Reserve China Comac Estate with our core Sumatra. Pair with a piece of dark chocolate. What difference and similarities do you notice? Let me know in the comments!
---
Rosemary dark chocolate bark
Ingredients
4 oz dark chocolate (70%)
¼ cup almonds
2 T fresh rosemary, finely chopped
sea salt
Instructions
Prepare a cookie sheet lined with parchment paper. Set aside.
Toast the almonds over high heat for a few minutes, until fragrant. Remove from heat and chop.
Remove rosemary leaves from the stem and finely chop.
In a double boiler (or a microwave) melt the chocolate. Pour melted chocolate on to parchment, using a spatula to spread it out.
Top with the chopped almonds, rosemary and a dusting of sea salt.
Allow chocolate to cool and harden completely, then break into pieces. It's so hot here, I just tossed the pan into the freezer for 10 minutes to help speed up the process.