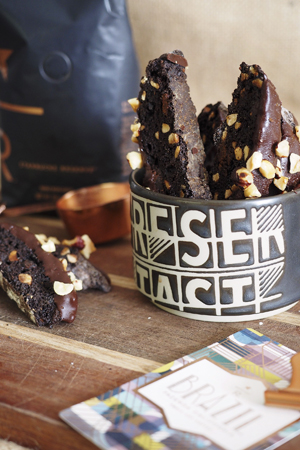 Brazil Fazenda California is easily one of my favorite reserve coffees that has launched so far this year. This low acid, medium bodied coffee has layered flavors of hazelnut and lemon. When I first tasted this coffee, I was instantly blown away by the hazelnut notes; so intense! Of course, when I think of hazelnut, I think of Nutella, so I wanted to do a nod to that.
I like to challenge myself in the kitchen. As a general rule, I do not like biscotti. It is too hard and crunchy, and it always taste stale to me. Coffee and biscotti are a classic combination, and maybe if I make it myself, I would like it (homemade is always better!)
The verdict. I like biscotti now….