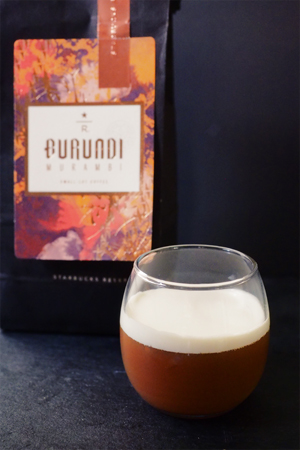 A few weeks ago Burundi Murambi appeared on the scoop bar at the roastery. We have not seen an offering from Burundi in a very long time (about 3 years) so I was ecstatic to go over there and pick up a few bags.
I believe this coffee will be launching in all Starbucks Reserve stores in March or April, so it is not a roastery exclusive. One of the perks of being so close to the roastery is to be able to try all the reserves months before they hit the stores!
Burundi Murambi is a complex blend of lemon, black tea and cinnamon spice notes. This coffee goes through a double fermentation, where beans undergo both wet and dry fermentation stages. This process, unique to Burundi and Kenya, extends the processing time to produce limited batches. You can taste all of the hard work and love in this cup, unfolding layers of lemon and cinnamon. 
…